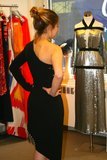 I was in the mood to do something crazy for my 24th birthday. It's not a particularly special age; I just wanted to throw myself a party - and I wanted a special dress to go with it. Being from New Jersey, I hilariously ended up in Atlantic City with all of my friends. (I like a good round of blackjack. Sue me.)
While I could have easily taken a quick shopping trip to the mall, I had recently stumbled upon a new app called Armarium. It's a quick and easy runway rental service and I had to try it. Based in New York, Armarium invites its clients to a showroom filled with a very select handful of dresses.
While you might be picturing flouncy pastel maxis fit for a wedding, the Armarium customer is more of a risk-taker. Unlike Rent the Runway - a site that offers similar services but more modest, playful brands like Monique Lhuillier and Kate Spade - Armarium's labels are cutting-edge. They're a bit more high-end and ultimately veer on the sexy side. The Armarium girl is going for a daring designer look. She might even want to flash some skin. She's going out, or in my case, straight to the casino after a fancy dinner.
I immediately booked an appointment with the team after scrolling through Armarium's available products. I had already eyed so many options for the upcoming weekend, and I wanted to try them on. Luckily, I got to preselect styles that were hanging in a dressing room for me upon arrival. But first, I talked fashion with the company leaders.
Armarium is brand new (its official launch date was in April 2016). Right now, the small team of stylists, called the Style Brigade, helps women walk through some of the most coveted and well-known designer pieces, most of which debuted on the runway just a couple of seasons ago.
These women, all well-versed in fashion, cater to the event you plan to attend, helping to accessorize your outfit with a clutch or jewels. And, if the dress you love needs to be tailored, your measurements are recorded in the showroom and your design is temporarily tweaked by the seamstress, free of charge, before being sent to you for wear. (I took advantage of this service, which we'll get to later.)
You hang onto your standout look for four nights before it's due back via messenger service. But remember: you're getting to wear a truly unique ensemble for a fraction of the retail price. I'll spoil the end of the story right now and let you know that it's worth it.
Read on for a full look at my Armarium experience - it's filled with high-slit, cutout dresses so sexy, I was afraid to walk when I tried them on. And of course, the romantic tale about how I arrived at my perfect match: a Fall 2015 Anthony Vaccarello number that made me feel like I'd just won a million bucks on my fabulous birthday at the Jersey shore.
When you've got a long flight ahead of you, picking out the proper outfit can get kinda tricky. On one hand, you can't abandon your inner fashion girl - it's your passion, after all. On the other, you'd like to be comfy, especially considering you'll be sitting (maybe even sleeping) for all those hours. But if there's one group of women who've got chic, jet-set style down and offer plenty of inspiration, it's bloggers. So we've scoured their feeds, rounding up plane-ready ensembles to help you create your own.
See their cozy-cute looks ahead, which include the likes of joggers, leggings, and maxi dresses, impeccably styled and ready for air time - and whatever you've got planned once you land.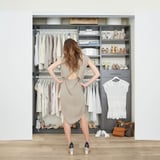 You would have never known that I organize and overhaul the wardrobes of clients for a living, let alone write books on the subject, if you had seen the state of my closet last week. Standing in my closet last Sunday while trying desperately to find something to wear to brunch led to the realization that my closet was leading a double life. It's not that it was a "hot mess," organizationally speaking. It was, however, glaringly obvious that everything in there represented my previous life, a very different life from the one I am currently living. A closet filled with four-inch heels and designer duds snagged at countless samples sales (read: I worked at Neiman Marcus corporate for almost a decade and everyone drives everywhere in Dallas) does not a smooth transition to the Bay Area make.
So, I made another cup of coffee, turned on my "Closet Overhaul" Spotify playlist, and did to my own closet what I have done hundreds of times for clients in the past.
I picked up the first hanger and asked the million dollar closet question that works like a charm every time I need to make, or assist a client in making, a decision on what stays and what goes. Two hours and several hangers later, I had over 100 items crammed on a rolling rack ready to donate. Cue: mic drop - and it all started with this question . . .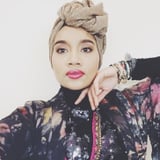 Muslim singer-songwriter Yuna wants to prove that women can be "modest and fabulous."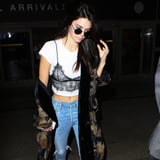 Like any fashion girl, Kendall Jenner clearly appreciates the value of the white t-shirt. While making her way through LAX, the style pro gave us '90s flashbacks, adding hers to make a lacy crop top daytime appropriate. That's the beauty of the staple; it's not just an essential that goes with, well, everything in our closets - it's also a brilliant layering piece. Sure, the trick may have been forgotten since the '90s, but we're with Kendall - it's time to bring it back.
Just look to the rising supermodel to see how she outfits her tee, sexy bra top, and jeans for an unexpectedly awesome travel look, then shop the pieces - or dig out the white shirt you've already got in your closet - to make it work. As for the rest, look to round shades and an easy robe coat for the same cool-girl finish.
Kristina Pimenova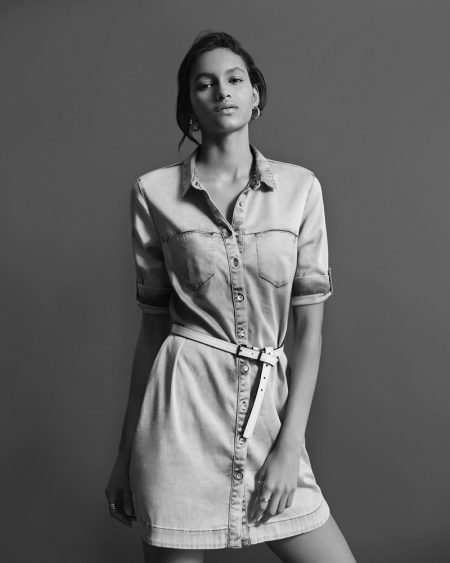 Calvin Klein Jeans provides a style update for the spring-summer 2016 season with the release of a trend guide starring models Hanne Linhares and Abiah Hostvedt. The American fashion brand champions casual and laid-back vibes with denim, cotton, canvas and chambray fabrics. Worn with modern sunglasses and sneakers, the Calvin Klein woman shows off her […]
The post Calvin Klein Updates its Denim Styles for Spring appeared first on Fashion Gone Rogue.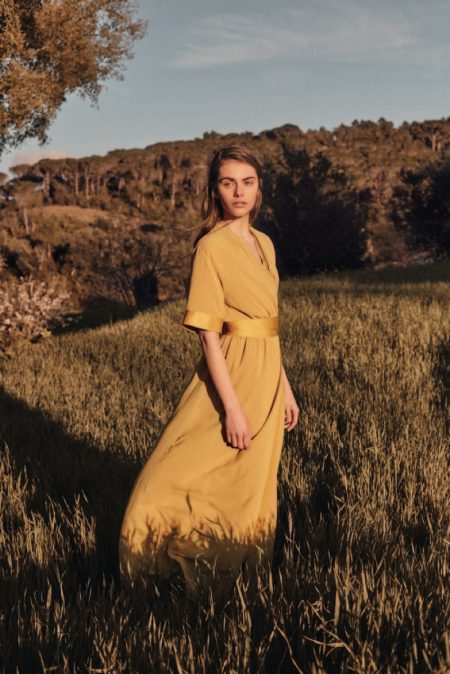 Earlier this year, Dolce & Gabbana unveiled its hijab and abaya collection, and now, Mango is another brand creating a clothing line catered to Muslim women. The Spanish fast fashion label has created a 45-piece collection for Ramadan, the Muslim holy month. The line will officially go on sale on May 30th, a week before […]
The post Mango Launches Ramadan Clothing Collection appeared first on Fashion Gone Rogue.
French designer Isabel Marant is known for her Parisian cool designs, and over at FORWARD, the house of Marant's pieces are now up to 50% off. From the Etoile line to Marant's mainline, check out everything from jewelry to dresses to blouses and shoes, check out the seven of our favorite pieces from the sale […]
The post Isabel Marant Sale Alert: Get Up to 50% Off appeared first on Fashion Gone Rogue.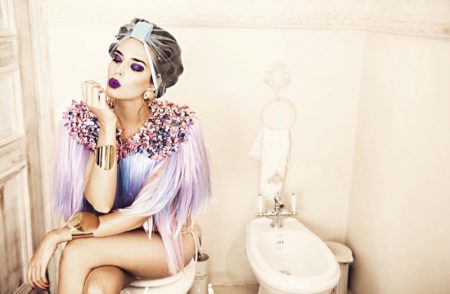 Top model Clara Alonso lands the May 2016 cover of Glamour Italy, giving a smooch to the camera with eyes drawn on her hands. Photographed by Signe Vilstrup and styled by Simone Guidarelli, the brunette stunner shows off the ultimate glamorous beauty routine complete with towels, rollers and hair nets. For beauty, hair stylist Noella […]
The post Clara Alonso Demonstrates a Chic Beauty Routine for Glamour Italy appeared first on Fashion Gone Rogue.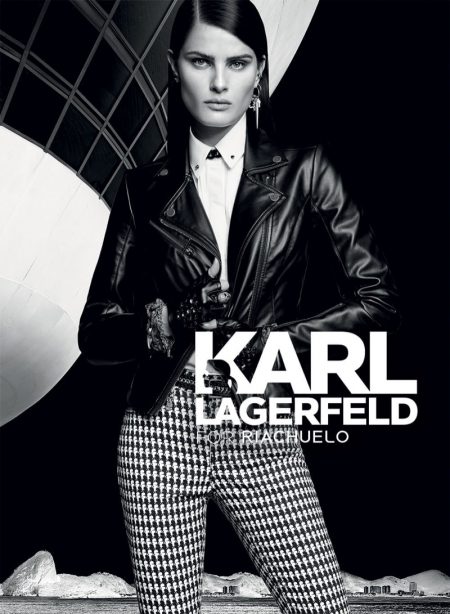 Karl Lagerfeld has teamed up with Brazilian department store Riachuelo for the fall-winter 2016 season, offering up a line of apparel and accessories. One of Brazil's top models, Isabeli Fontana, has been tapped as the face of the official campaign images. Photographed by Nicole Heiniger, the brunette stunner wears a mix of leather jackets, high-waisted […]
The post Isabeli Fontana is Rebel Chic in Karl Lagerfeld for Riachuelo Ads appeared first on Fashion Gone Rogue.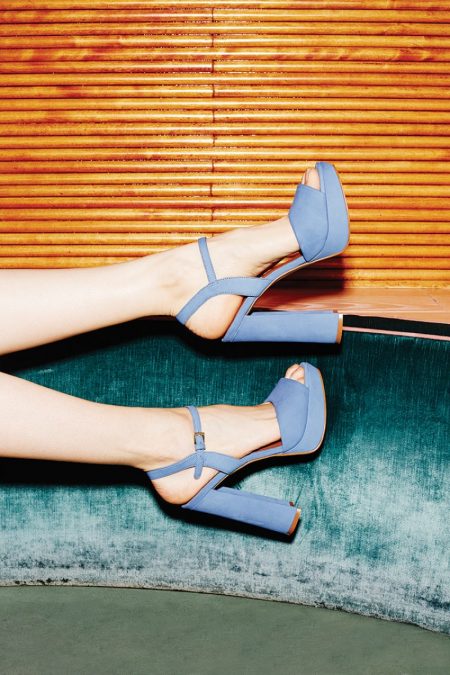 Get ready to step out in style this summer with the release of Steve Madden's recent trend guide focusing on night out shoes. Models Bojana Relic and Max von Isser head to a New York's West Village cocktail lounge called, 'The Happiest Hours'. The models play a couple going out for a drink (or two), […]
The post Steve Madden's Shoes Are Made for Going Out appeared first on Fashion Gone Rogue.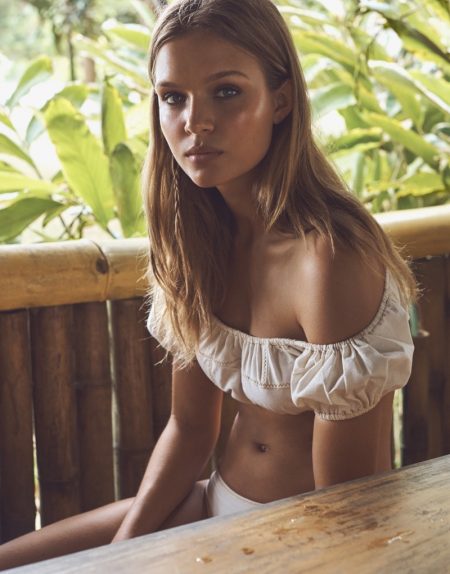 Victoria's Secret Angel Josephine Skriver lands the May 26, 2016 cover of The Edit, wearing a straw hat, Equipment shirt and briefs by Eres. Inside the magazine, Josephine models looks perfect for a summer escape in beach-snapped images captured by Emma Tempest. Stylist Morgan Pilcher selects a mix of bikini tops, shorts and sandals for […]
The post Josephine Skriver Models Beach Ready Fashions for The Edit appeared first on Fashion Gone Rogue.
Mimeti featuring Mia Sollis & Michelle H by Koenart
Aizza featuring Prima by Paromov