Kendall Jenner – LOVE Magazine – February 2016


Kendall Jenner – LOVE Magazine – February 2016


Nina Agdal – Sports Illustrated Experience Friday Night Party


Nina Agdal – Sports Illustrated Experience Friday Night Party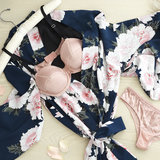 There's no shortage of pretty lingerie on the racks at this time of year, and many men like to treat the ladies in their lives to something special for Christmas. We know lots of guys have got it sorted; they know what size their woman wears, her favorite brands, and the colors and shapes that will fit and flatter her. But there are still a few clueless boyfriends, husbands, and partners out there who just don't know where to start. It's our aim to make sure no woman unwraps a tacky red lace and satin set, peekaboo bra, or side-tie thong unless she wants to. So step forward and take note of our handy guide to buying the right lingerie for a very lucky lady.
1. Find Out Her Size
You probably know your partner's dress size, which is a good start. But bra size is a whole other ball game. Firstly, let us be clear about this, if you don't know exactly what size you need, you really shouldn't buy a bra. There is nothing worse than a badly fitted bra, and guessing someone's size is almost impossible unless you're a trained fitter. One size does not fit all, and dress size often isn't much of an indication of bra size. If you don't know the right size, consider buying a negligee or camisole instead, where a perfect fit isn't as vital. Finding out the size is as simple as checking the label on two or three of your lady's favorite bras (check more than one just in case she's between sizes). Bra sizes have two components, and you'll need to remember both to get the right bra ("She's about a C cup" isn't enough). The number relates to the measurement around the body and rib cage directly under the bust and is required for a supportive fit. The letter relates to volume of the bust itself and the size of the cup in relation to the band. Thus the D in a 32D is very different from the D in a 38D!
2. Know Her Preference
We'll assume, if you're buying a woman underwear, that you've probably seen her wearing it at some point. Try to remember as much as you can about her preferences. Does she always wear black or prefer lighter colors or bright shades? Are her panties full briefs or shorts, or does she prefer a thong? Are her bras pretty and lacy or a little more modern and unusual? There's nothing to stop you buying her something different, but don't stray too far from her basic preferences. A woman who wears practical white cotton every day is unlikely to enjoy wearing a red satin strapless bra and matching thong . . . but perhaps she'd love a pretty lilac-colored set with a lace trim?
3. If in Doubt, Think Sophisticated
Unless you know that your lady enjoys playing dress-up, it's safest to steer clear of anything novelty. Sometimes silly is fun, but only if you're 100 percent sure your girl will get on board. It's much safer to err on the side of caution and look for sophisticated luxury, not cheap fun. Avoid anything with too many colors or too much fussy detail or anything that is overtly sexual (crotchless panties, half-cup bras, latex, and so on) unless you can be absolutely sure it's what your woman loves.
4. Pick the Right Shop
Department stores and big retailers offer the most choice and variation and often have good in-house ranges (like Rosie Huntington-Whiteley's M&S collection or Debenhams' many Designers at Debenhams offerings). If you want plenty of advice, head to a specialist retailer like Rigby & Peller or Agent Provocateur where trained staff will be on hand to help you find what you're looking for. Online, the big player is Figleaves, but most retailers have a surprisingly large lingerie offering online; ASOS is a favorite of ours. Its own brand range boasts some great bralets and nonwired styles for smaller busts, and it also stocks plenty of fuller bust lines too.
5. Pick Brands That Work For Her Shape
The average size offering for a mainstream lingerie line is S-XL and around 30A-38D (with some variation above and below - some size ranges are as small as 32B-36D). If you're looking for something in that kind of range, you should have plenty of choice by just walking into a lingerie shop or department. If you've checked the label and found that you need something in a different size, options may be slightly more limited, so look at the labels for indications of the brands she likes.
For DD+ cup sizes, try Freya, Curvy Kate, Miss Mandalay, Fantasie, Affinitas, Panache, and Pour Moi, for a start. There are also some styles from M&S, Myla, Mimi Holliday, Agent Provocateur, and Elle Macpherson Intimates in larger cup sizes. Lingerie shops like Boux Avenue offer some styles, while Bravissimo specializes only in fuller-bust brands.
On the other end of the scale, if you're shopping for a small-busted woman (AA or A cup) or one with a narrow back (30 inches or below), you may struggle to find much on offer that isn't designed for teenagers, so ask assistants for guidance where you can, or try websites like Little Women or The Little Bra Company. When shopping on larger retailers' websites, the "shop by size" tool is your friend!
6. Work Out How Much You Want to Spend
Lingerie prices vary wildly from brand to brand. You can get sets from as little as $15, but expect to pay around $38-$53 for a midrange bra and about $23 for the matching panties. Fuller-bust brands can be a little more expensive. Luxury brands easily go into the hundreds. As it's Christmas, you probably want to splash out on something a bit special, so look for brands like Simone Perele and Chantal Thomass for luxury French lingerie. Myla and Agent Provocateur are two big players for high-end sexy styles, and we also really rate Aubade, Elle Macpherson Intimates, Huit, Passionata, Mimi Holliday, and Stella McCartney for treats.
7. Consider Something a Bit Unusual
If your loved one is willing to try something a bit different, look beyond the high street for some more directional designs. For something edgy and contemporary, Marlies Dekkers teams simple shapes with strapping detail for a sexy, sporty look. British label Made by Niki is also a great find for a girl who's after something modern and unusual, while Aussie label Hopeless puts a very chic (but still NSFW) spin on bondage. For fans of the vintage look, there are lots of beautiful brands that create looks inspired by the past. Try Kiss Me Deadly and What Katie Did to start off. Quirky girls will love the handmade treasures at Buttress and Snatch.
8. Play It Safe If You're Unsure
If you're unsure on exact size, that doesn't mean you can't buy something lingerie-related. As we've said, bras are probably not an option, but there are alternatives. Camisoles, negliges, robes, and luxury pajamas all invoke the same feeling of glamour and luxury, and most styles are versatile enough that being one size out won't matter too much (it goes without saying that if you're in doubt, buy the smaller size and keep the receipt). If you have lots to spend, try Jenny Packham's incredible intimates range or Carine Gilson's beautiful vintage-inspired styles. On a tighter budget, Rosie for M&S, Somerset by Temperley, and Boux Avenue get our vote.
9. Remember, You're Shopping For Her, Not For You
If all goes to plan, you'll both get something out of this purchase. She'll feel and look fabulous, and you'll get to see her wearing something special that you chose. But remember her comfort and confidence are the key. If you buy something she hates just because you'd like to see her body in it, she'll probably wear it once, then hide it in the bottom of her wardrobe. By showing you know her well enough to pick out something that both suits her style and looks fabulous on her, you'll get double the brownie points, and you'll probably see her in it far more often!
10. Keep the Receipt
Even if you're 100 percent sure you've got it right, keep the receipt just in case. Make sure you pay attention to the brand's returns policy, as they can be a bit funny about lingerie. Panties are often nonrefundable for hygiene reasons, so think twice before spending a fortune on something you're not sure about. The distance selling policy helps when buying online, so this is sometimes safer than going to a store. If in doubt, you could buy a gift voucher instead. It might not feel as romantic, but you can help by making it an experience - wrap the voucher in a luxurious box with tissue, some rose petals, and a bottle of Champagne or perfume (perfect if the brand has its own scent, like Agent Provocateur), and explain that her taste is highly superior to yours, and she should be able to choose her own gift!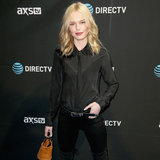 Off the field, the Super Bowl dress code is more glam than sporty. Just take a look at the stars who stepped out to ring in Super Bowl 50 with a lineup of weekend parties - and the looks to go with them. From Kate Bosworth to Kate Hudson, take a look at everyone who stepped out to ring in game day right here.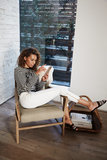 When it comes to buzzy runway shows and fashion parties, we know you're in the know. That's why you're going to be shocked you're not already following these 27 industry insiders on Instagram. While it might seem like your feed is keeping you 100 percent informed about which designers just debuted their collections and who's up next, these 27 editors, entrepreneurs, DJs, and tastemakers offer a whole different perspective.
These guys are sitting in the front row by day - snapping some of the most gorgeous detail shots - and then attending lovely dinner parties by night. Chances are, you'll want to see it all. On that note, read on to follow the true leaders when it comes to curating style.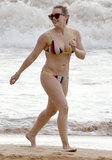 Solid & Striped swimsuits are like the fresh, modern version of the teeny-weeny yellow polka-dot bikini. They're the printed suit that every girl should have in her closet for beach days that call for serious style. Their quality fit, from high-waisted, two-piece silhouettes to structured one-pieces, and yes, Hilary's triangle bikini option, make you feel instantly sexy - just ask Gigi Hadid or Poppy Delevingne, who collaborated with the brand.
When Hilary debuted hers in Maui, HI, we remembered just why we love them. The actress and singer completed her Resort 2016 candy-colored bathing suit with large hoop earrings, tortoise sunglasses, and a few bracelets, bringing her playful look full circle. Read on to see how Ms. Duff does her Solid & Striped bikini justice, then shop for one of your own.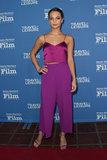 We know that Alicia Vikander is a pro at styling neutral colors, and it doesn't really come as a surprise that the strong>Danish Girl star is equally adept at rocking bright color. To attend the virtuosos awards on Saturday during the Santa Barbara International Film Festival, Alicia wore an eye-catching Barbara Casasola ensemble that consisted of a silk tank and pants that were each varying shades of fuchsia or pink.
To finish the look, Alicia and her stylist Victoria Sekrier added one more pop of color with a pair of custom-dyed satin Nudist sandals from Stuart Weitzman. Alicia also wore Ana Khouri jewels.
Read on to see Alicia's bright - yet refined - look and to shop similar options.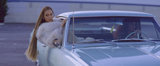 While the country was getting excited to see Beyoncé at Sunday's Super Bowl, the superstar decided to surprise us all by dropping her "Formation" track and video on Saturday. No big deal.
What is a major deal, though, is the high fashion Beyoncé wears throughout the video. From Fendi to Gucci, Beyoncé managed to work in a number of the world's top designers - and even gives a shout-out to Givenchy in the lyrics. Here's your ultimate guide to every piece she wears in her "Formation" video.
If you've ever promised yourself you'd wake up early only to snooze five different alarms and stumble out of bed last minute, we feel you. Waking up can be rough - but not quite as rough as getting dressed on mornings like these. Nothing looks right (were you insane when you bought that top?!), clothes are everywhere, and you're about a nanosecond away from sobbing and pretending you're sick. ("Sorry, can't adult today.")
But rather than give up, what you need is a little direction. The key is not to overthink it: instead of channeling your inner runway model, opt for basics and style them around one statement-making piece. Read on for more inspiration as a few of our favorite bloggers show you how it's done. And just remember to breathe!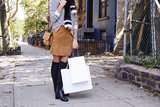 Like any good bargain shopper, I've experienced the strain of navigating crazy sample sales and I've felt the high of somehow scoring the bag I wanted at half the price. I've been lucky enough to scoop up some of my favorite pieces - a Mansur Gavriel bag, Prada boots, even an Alexander Wang dress with the tags still on - in my time as a smart shopper. The fact is that many of the clothes I love are things I could never afford, unless I'm lucky enough to find them somewhere with at least one markdown. So I've devoted myself to the art of shopping smart, with plenty of rewarding results.
Still, despite my devotion to sale shopping my way to my dream wardrobe, there's a dark side to my favorite hobby: buyer's remorse. With sales, it's not uncommon to find exactly what you want, but in the wrong size or color. I can't tell you the number of times I've stared hopelessly at some piece I've been eyeing for months, convincing myself that even though I barely got it on, it will fit fine once I'm home.
With any full-priced item, it's easier to be picky - to hold out for what you really want - to make it worth your money. But when something is on sale, that dangerous question arises, what are we willing to sacrifice for a great deal? There are plenty of times when half a shoe size doesn't really matter - so buy the heels! But there will always be those items that sit sadly in the back of my closet, impulse buys gone awry.
After making the mistake of buying something that just wasn't quite right, I've finally found respite in setting a few boundaries. I've learned to remember that there's a difference between want and need: a great discount doesn't justify buying another pair of skinny jeans. I've also learned to wise up about investing in something that isn't the right size because it will never fit right (unless you know a magical tailor - then size up). Lastly, I've learned that a wardrobe is a work in progress. It's OK to hold off from buying the first leather jacket you find, because inevitably one you love will arrive one day, and you'll regret just going with the one you sorta-kinda like.
I'll always support a trip to a sample sale, or taking a chance to treat yourself when you find something you really love at a discount, but learning not to binge when it comes to sale shopping will leave you with less stress and more money - a win-win, right?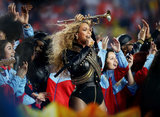 Yes, Beyoncé has performed in her fair share of bodysuits. But while past costumes have revolved around showing off her sexy curves and killer dance moves, Beyoncé's Super Bowl outfit was an homage to Michael Jackson. The King of Pop took the halftime show by storm back in 1993 wearing an ornate, military-inspired blazer featuring details similar to the ones that embellished Beyoncé's Dsquared2 leather jacket. Read on to compare both memorable ensembles, zoom in on all the little details - like Beyoncé's Lorraine Schwartz 18-carat gold football studs and diamond rings - plus see the designer sketch of the look Queen Bey wore to dominate the stage alongside Coldplay and Bruno Mars.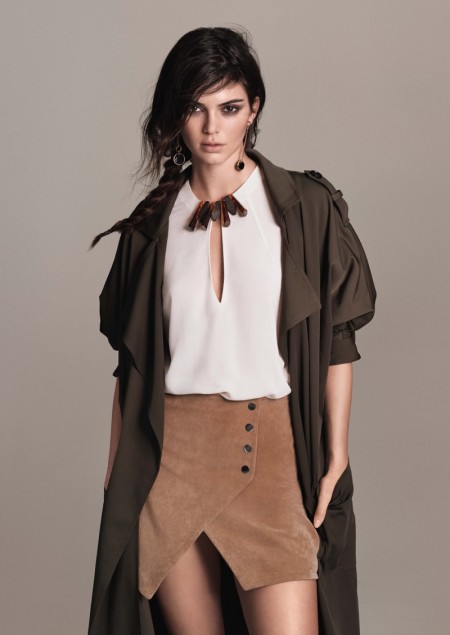 Catch up with the top stories in fashion from the first week in February. Campaigns: Kendall Jenner Has 'Tribal Spirit' in Mango's Spring 2016 Campaign – Link Kaia Gerber Looks Just Like Her Supermodel Mom in New Campaign – Link Rosie Huntington-Whiteley is Pure Bombshell in Paige Denim's Spring Ads – Link Behati Prinsloo, Sara […]
The post Week in Review | Kendall Jenner for Mango, Bella Hadid's New Cover + More appeared first on Fashion Gone Rogue.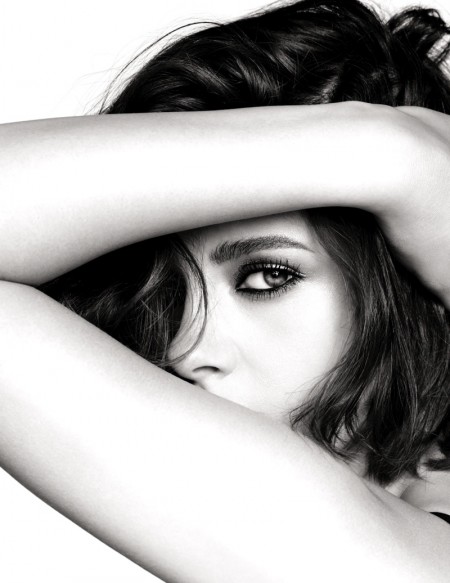 Kristen Stewart will be starring in yet another Chanel campaign, and this time it is all about the eyes. According to WWD, Kristen will front her first makeup advertisements for the brand with a shoot for Collection Eyes 2016. The images were photographed by Mario Testino and are set to launch in March. In the […]
The post Kristen Stewart to Front Chanel Makeup Campaign appeared first on Fashion Gone Rogue.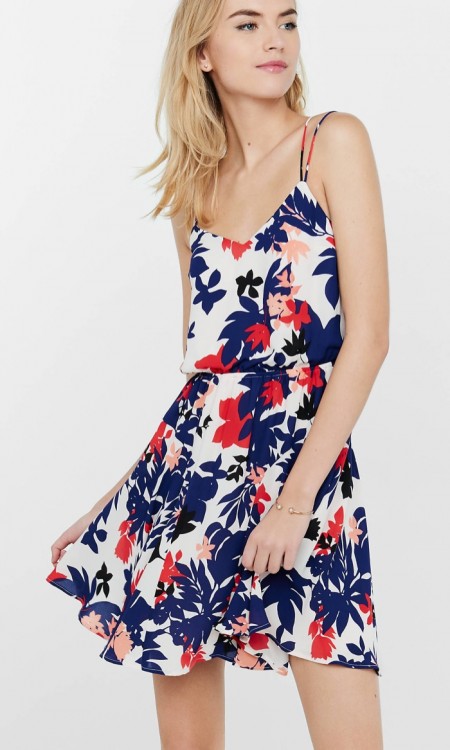 There is no better way to embrace sunny weather than with a floral print sundress. But if you are looking for something different than the usual pastel, Express has just what you need. The fashion brand has punched up florals with graphic styles in everything from black to sapphire blue. These sundresses are perfect for […]
The post Sun Chaser: 7 Floral Dresses for Warm Weather appeared first on Fashion Gone Rogue.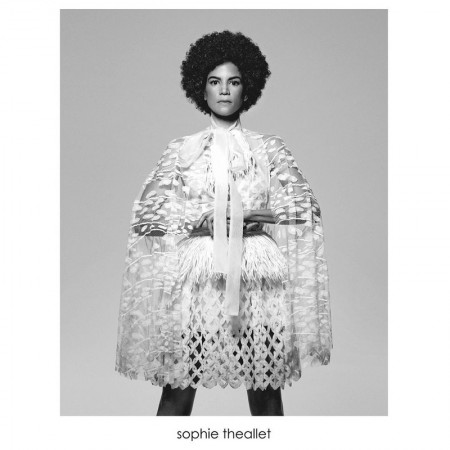 Supermodel Veronica Webb stars in Sophie Theallet's spring-summer 2016 campaign, posing in black and white images captured by Tiziano Magni. Rocking an afro, the American stunner poses in dramatic capes, romantic pleating and chic bodysuits. Veronica was the first black model to land a major beauty campaign with Revlon in the 90s. And since then, […]
The post 90s Icon Veronica Webb Fronts Sophie Theallet's Spring 2016 Campaign appeared first on Fashion Gone Rogue.